Endless opportunities for travel
The oceans are a navigation area where the maritime stakes are high: the shipping routes of the present and future, safety and security at sea, developments in cargo ships and ports, shipbuilding and the vessels of the future…
SEA ROUTES
Shipping and ports are at the heart of globalisation. They cover over 90% of international freight transport from production facilities to consumption outlets.
Freight vessels (oil and gas tankers, bulk carriers, container ships, etc.) follow set shipping routes to transport goods at the best possible levels of safety and speed.
One of the missions of the IMO (International Maritime Organization) is to regulate maritime traffic to the polar regions. In 2019, several shipowners made commitments not to use the new route into the Arctic.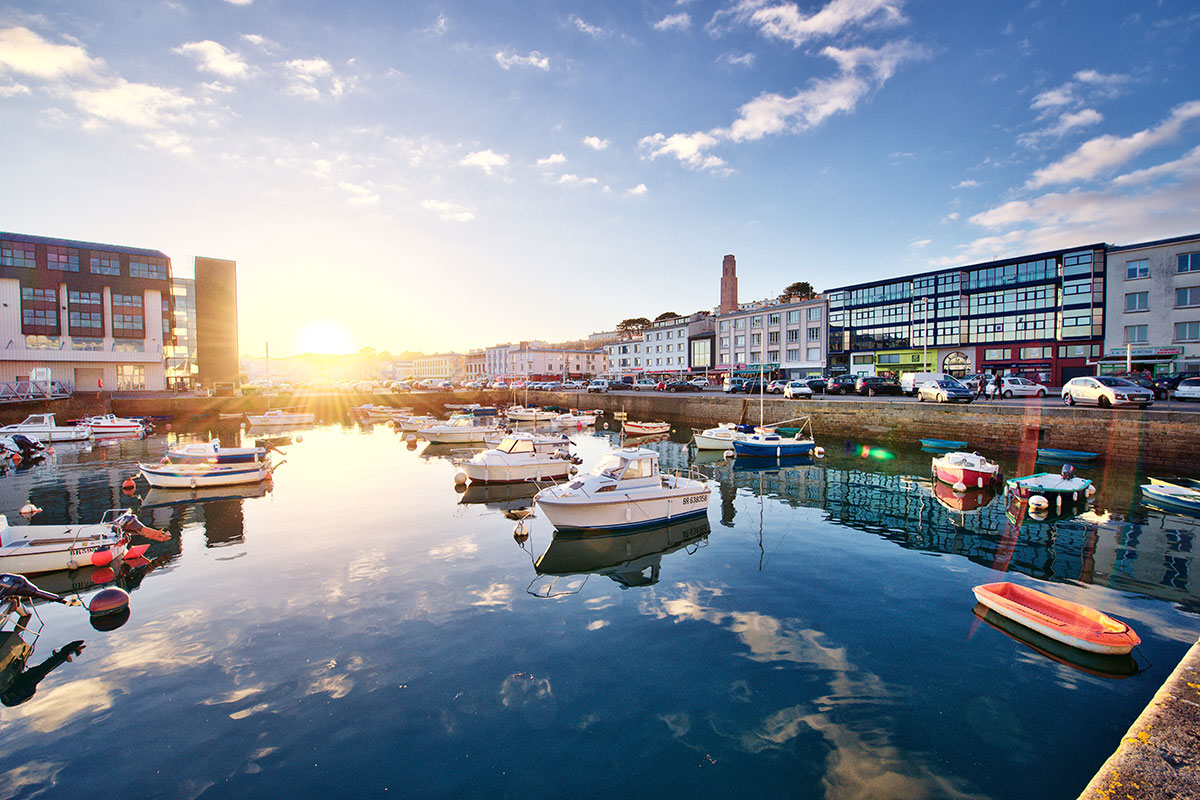 Port de commerce de Brest © Mathieu Le Gall
SEAPORTS
Ports are the hubs of global trade, mandatory crossing points for goods in transit between the coastline and inland areas of the continents. The largest of these have adapted to the increasing size of ships and the growth of maritime trade, by developing deep-water wharves and basins and by modernising techniques to load and unload goods.
THE SHIPS OF THE FUTURE
Never mind their purposes, the ships of the future must reconcile issues of aerodynamics, propulsion, lower fuel consumption, the trade-off between safety and speed and the lowering of environmental impact, to offer more economical, cleaner and safer vessels.
Discover current and future innovations at 70.8: What new materials will become available? What will the ships of the future look like?
Delve into ship design and build your vessel using the "ship loop" design process!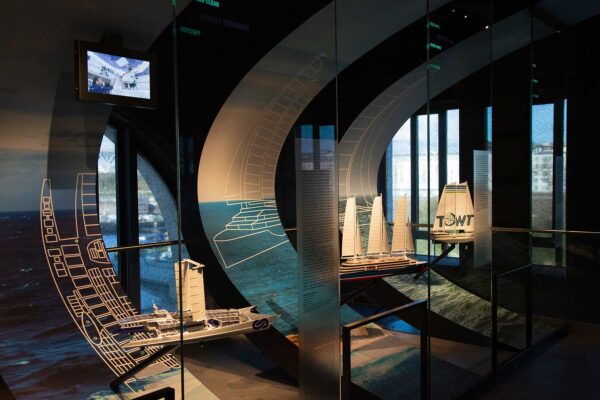 © 70.8
CYBERSECURITY
For many years, digital applications have been constantly growing at ports and on board commercial vessels. Digitisation covers means of communication, navigation, cargo management and more. Ports, ships and companies are therefore becoming vulnerable to cyberattacks.
The Oceans: a resource for the future
The oceans represent an invaluable wealth for humanity.