BREST, A SEASIDE CITY
LOOKING TO THE FUTURE
Whether you are visiting for the day or staying for longer, Brest is full of things to discover and places to see. Metamorphosed by the introduction of trams and cable cars, Brest has reinvented itself over the years. Greener, calmer, but just as captivating when you take the time to explore it, the Ponant city is a genuine ocean metropolis.
From Océanopolis at the Moulin Blanc marina, on the banks of the Penfeld and overlooked by Brest castle, which houses the National Maritime Museum, Brest can be easily discovered on foot, by bus or tram and invites you to take your time and enjoy all it has to offer.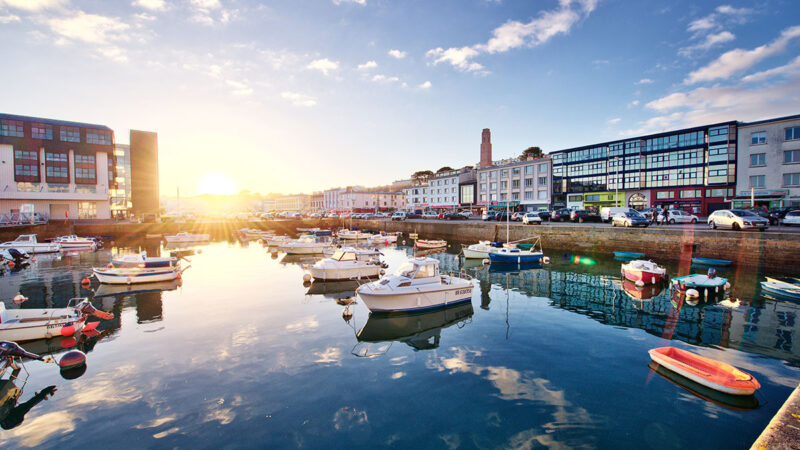 © Mathieu Le Gall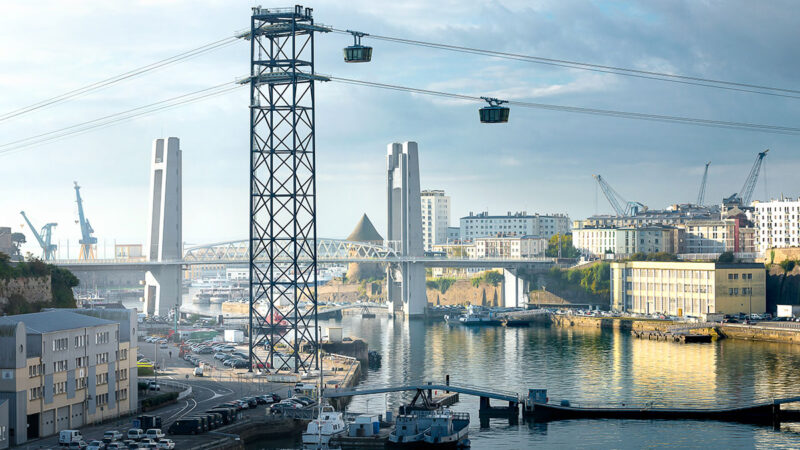 © Mathieu Le Gall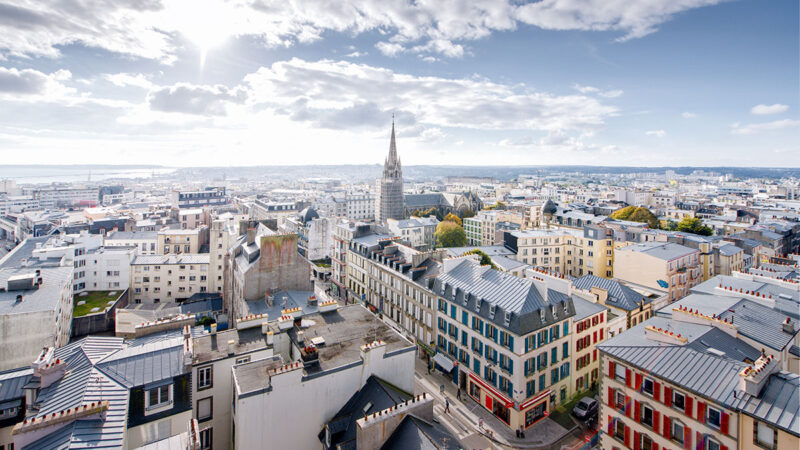 © Mathieu Le Gall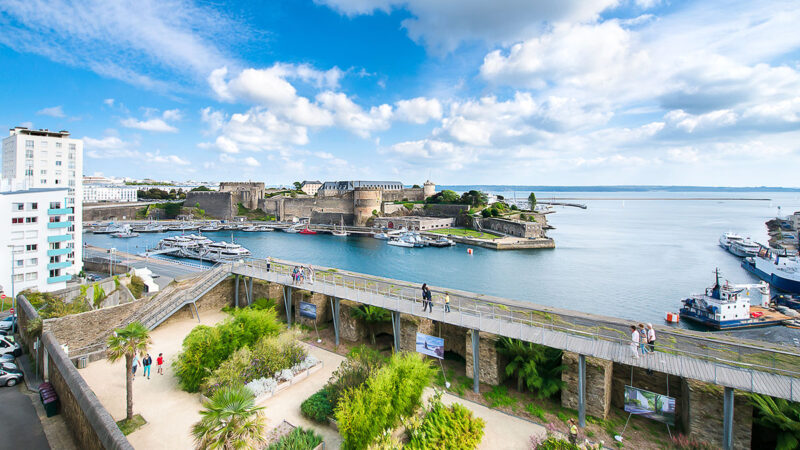 © Mathieu Le Gall
Océanopolis, Brittany's leading tourist destination and a benchmark for aquariums worldwide, is located at the Moulin Blanc marina, a few hundred metres from the beach of the same name.
Not far from there is the unmissable Tour du Monde, a must-see for those who want to enjoy a great view of the port, enjoy some refreshments or tuck into a delicious moules frites. Then take a lovely stroll along the shores of Brest harbour to the newly installed polder which produces renewable marine energy, a real symbol of a city looking to the future.
Further west is the commercial port, the real identity of Brest. Along the road leading there shipyards and cargo ships line the quayside. In the first basin, along the Quai Malbert, you may be lucky enough to get as close as possible to the two greatest maritime symbols of Brest: the impressive Abeille Bourbon, an ocean-going tug always ready for action and the majestic schooner La Recouvrance, built in 1992 at the Guip shipyard located on the same quay!
Then comes the military port and its secrets…With a breath-taking view from the Maritime Museum, you will see from a distance some of the flagships of the French Navy's fleet, foremost of which are the famous latest generation, multi-mission FREMM frigates. And for the more curious, it is always possible, under certain conditions, to visit the naval base.
Discover Océanopolis, Brittany's leading tourist destination and a benchmark for aquariums worldwide