THE OCEAN AT THE HEART OF SOCIETAL AND ENVIRONMENTAL ISSUES
The ocean covers 70.8% of our planet's surface. It is at the heart of the societal (food, health, energy, transport, etc.) and environmental (climate, biodiversity, etc.) challenges of tomorrow.
Drawing on the expertise of scientists and industrialists in the maritime sector, Brest Métropole has initiated the creation of a new space for scientific, technical and industrial culture. Showcase of the World Campus of the Sea, it illustrates the maritime excellence of the territory in terms of research, technological development and innovation in certain fields. A space for science and innovation.
From Roscoff to Lorient via the metropolis of Brest, the tip of Brittany offers a unique multidisciplinarity of scientific, technological and industrial skills and expertise. Research centers, universities, grandes écoles, small, medium and large companies, as well as all maritime players are helping to develop this positioning at national and international level. Collaborations are woven between the different structures and also with all the continents.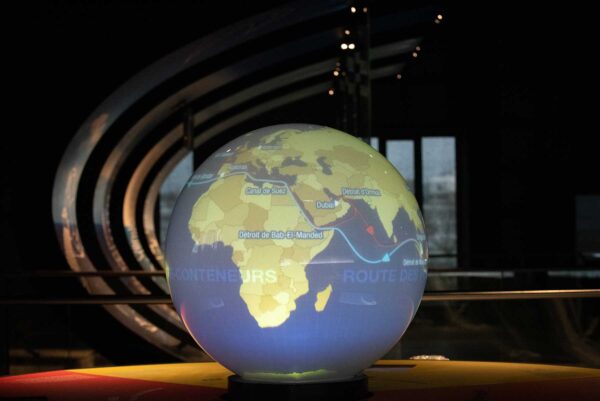 © Océanopolis - G. Bescond, K. Quéméré
70.8, gallery of maritime innovations, addresses three major themes around the Ocean: a resource space for the future, a navigation area, studying the ocean to better understand it.
From marine biotechnologies to deep sea exploration, maritime routes to the development of renewable marine energies, the means of transport of tomorrow to knowledge of the ocean through satellites, each major theme is illustrated by projects carried by partners scientists and industrialists.
By public transport or by car, all means are good to get to the Ateliers des Capucins and discover 70.8.